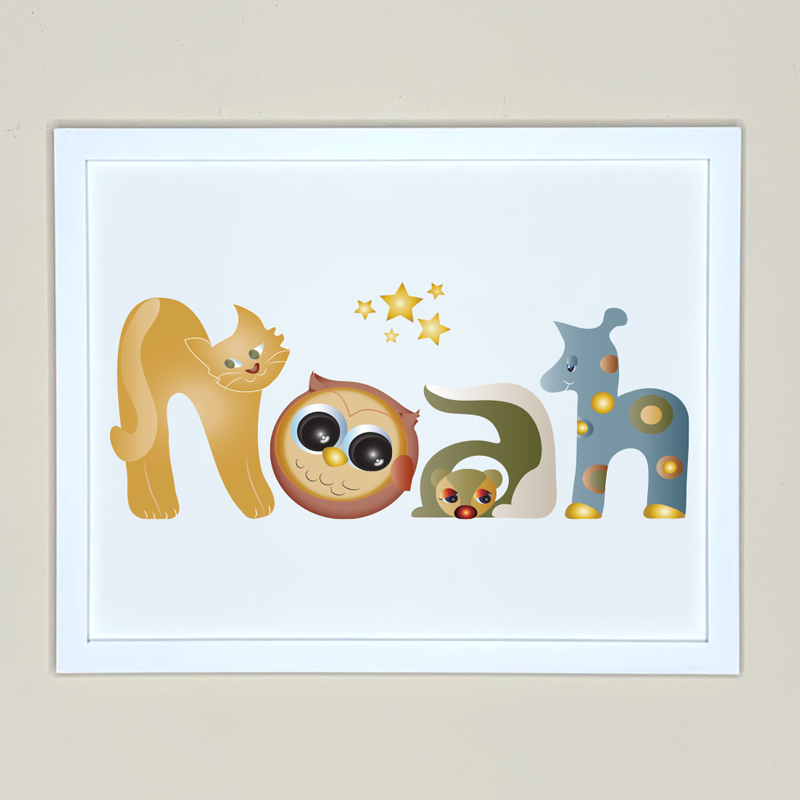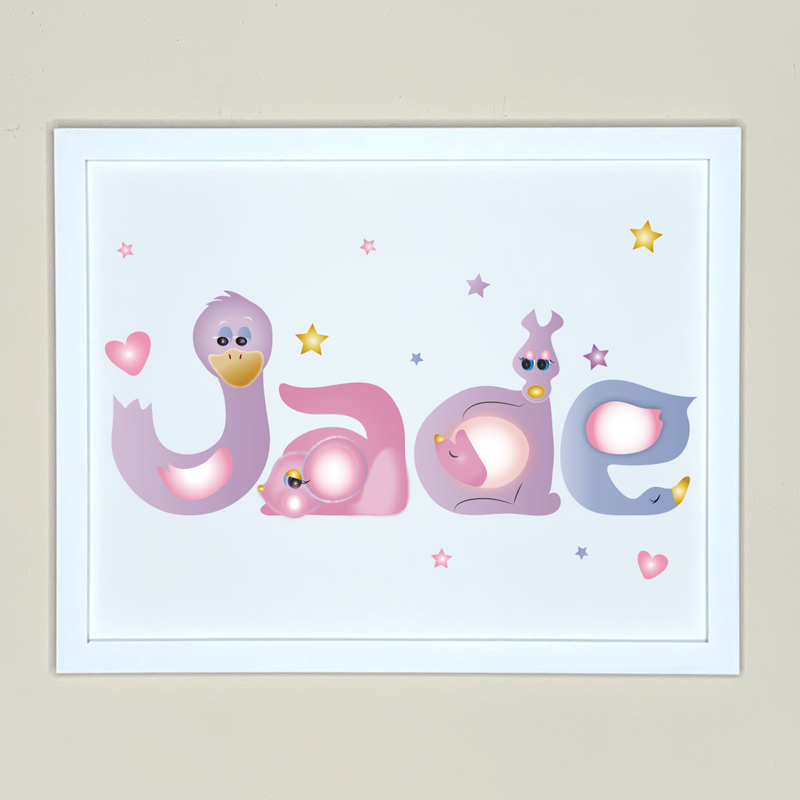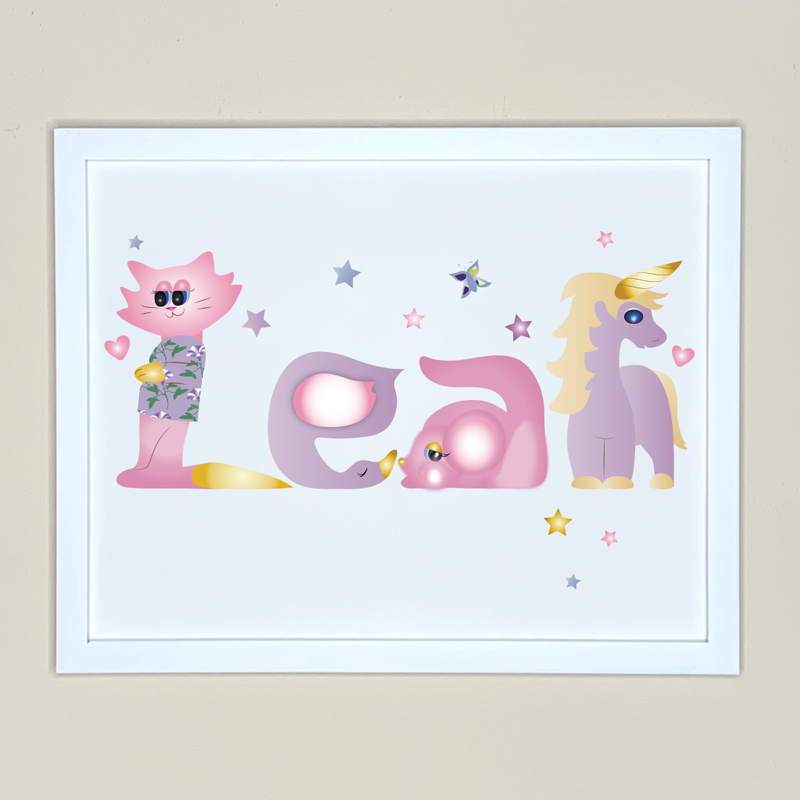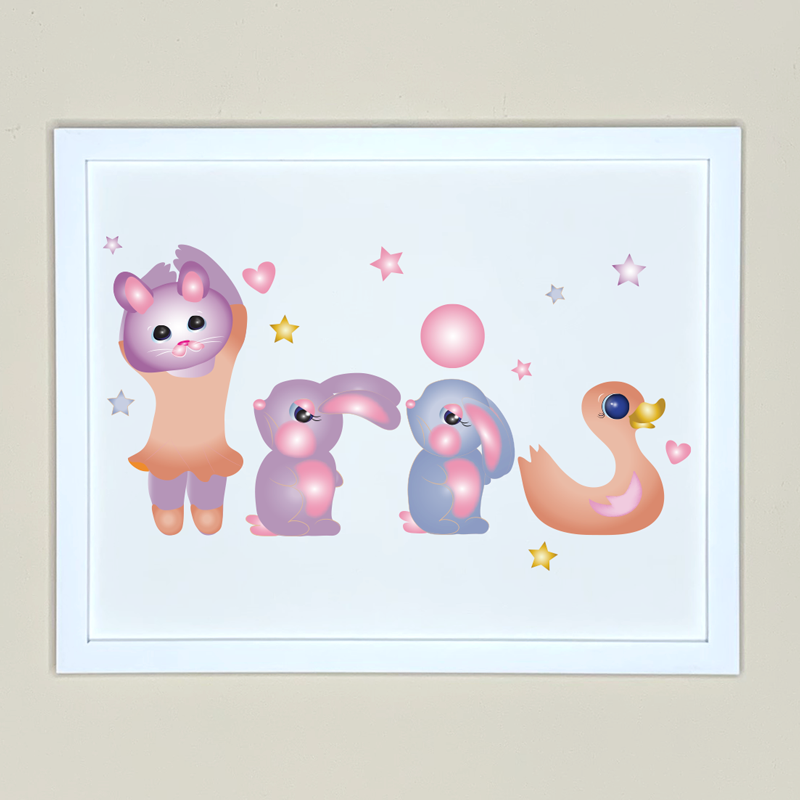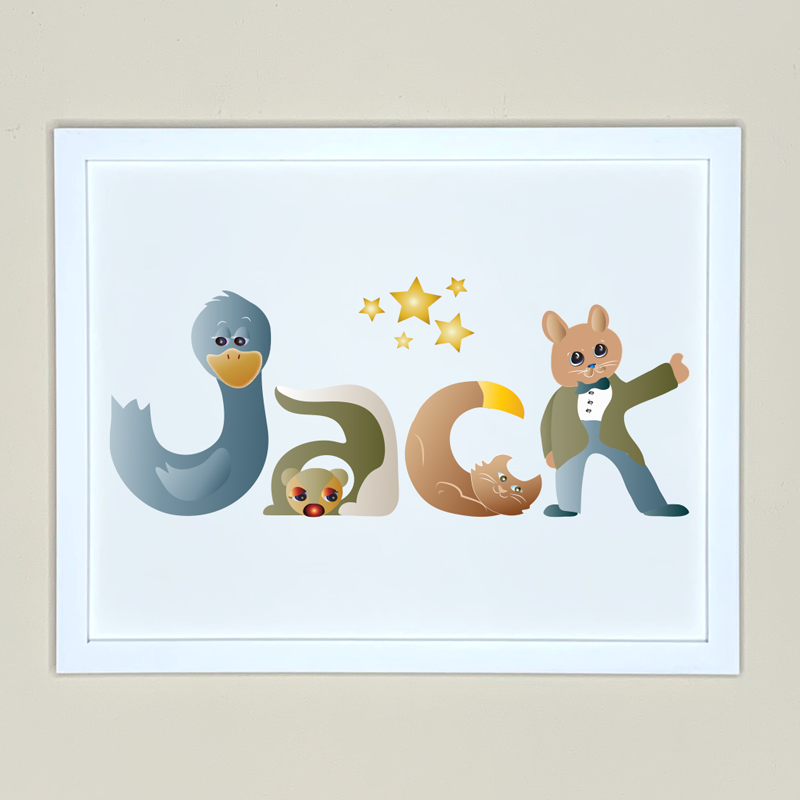 Printed Name Art
Available in 8×10 inch to fit a standard frame, this print-only artwork provides a basic canvas for you to dress up to your heart's content.
11 mil photo matte paper embossed with rich colour pigment ink designs make each letter as crisp and beautiful as the child's name.
Prices are listed in Canadian dollars. Shipping included.
ORDER NOW