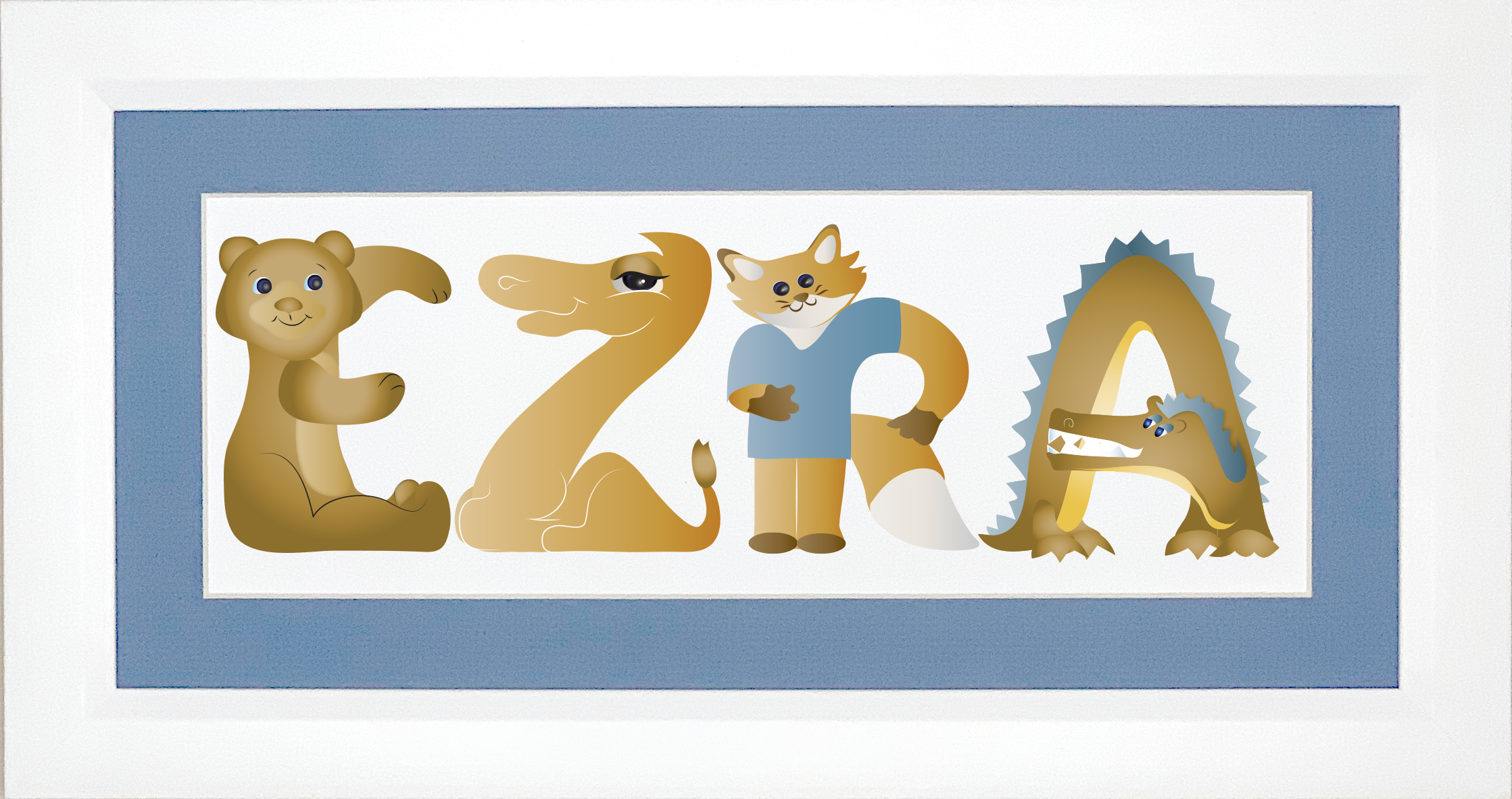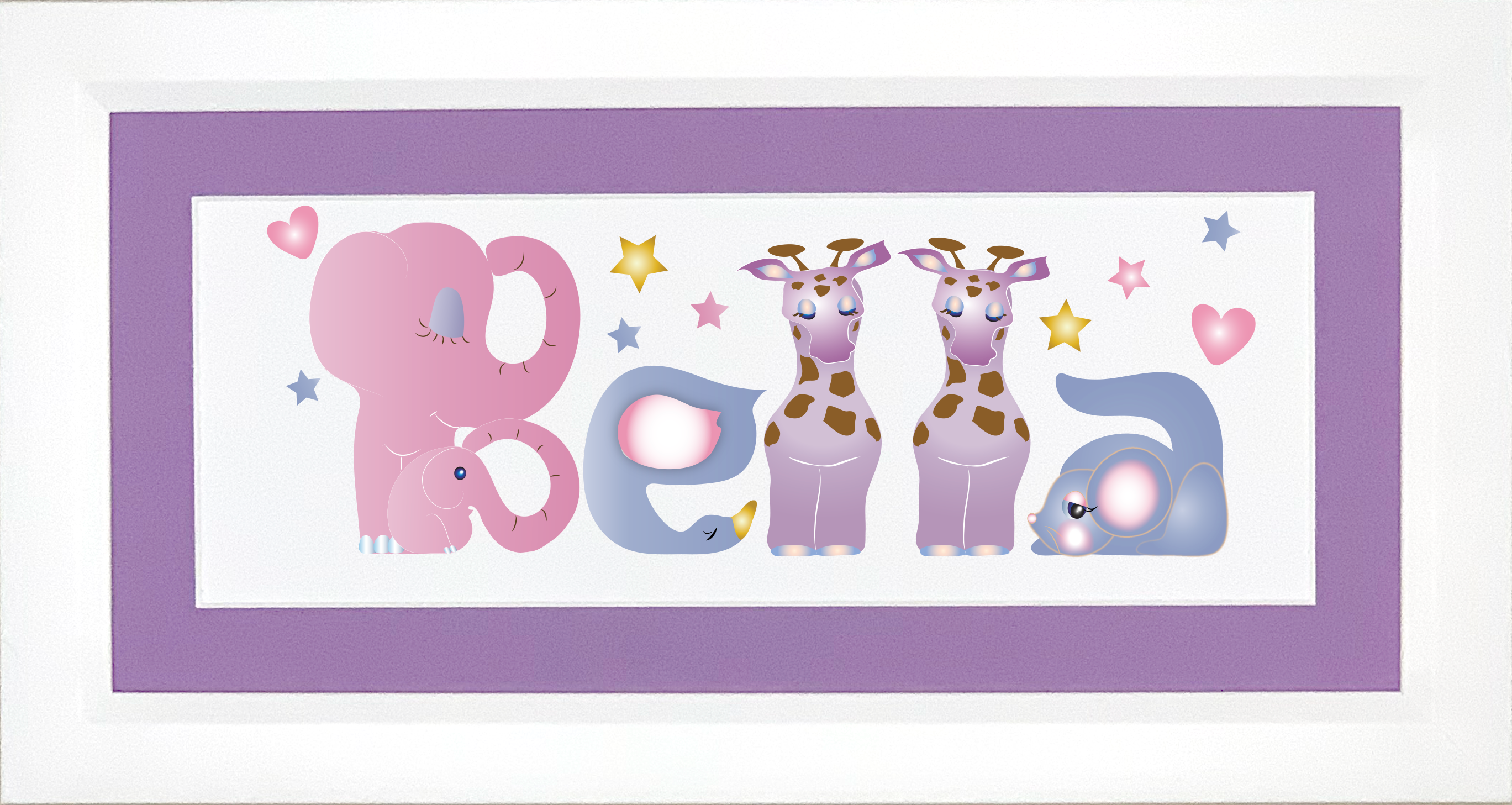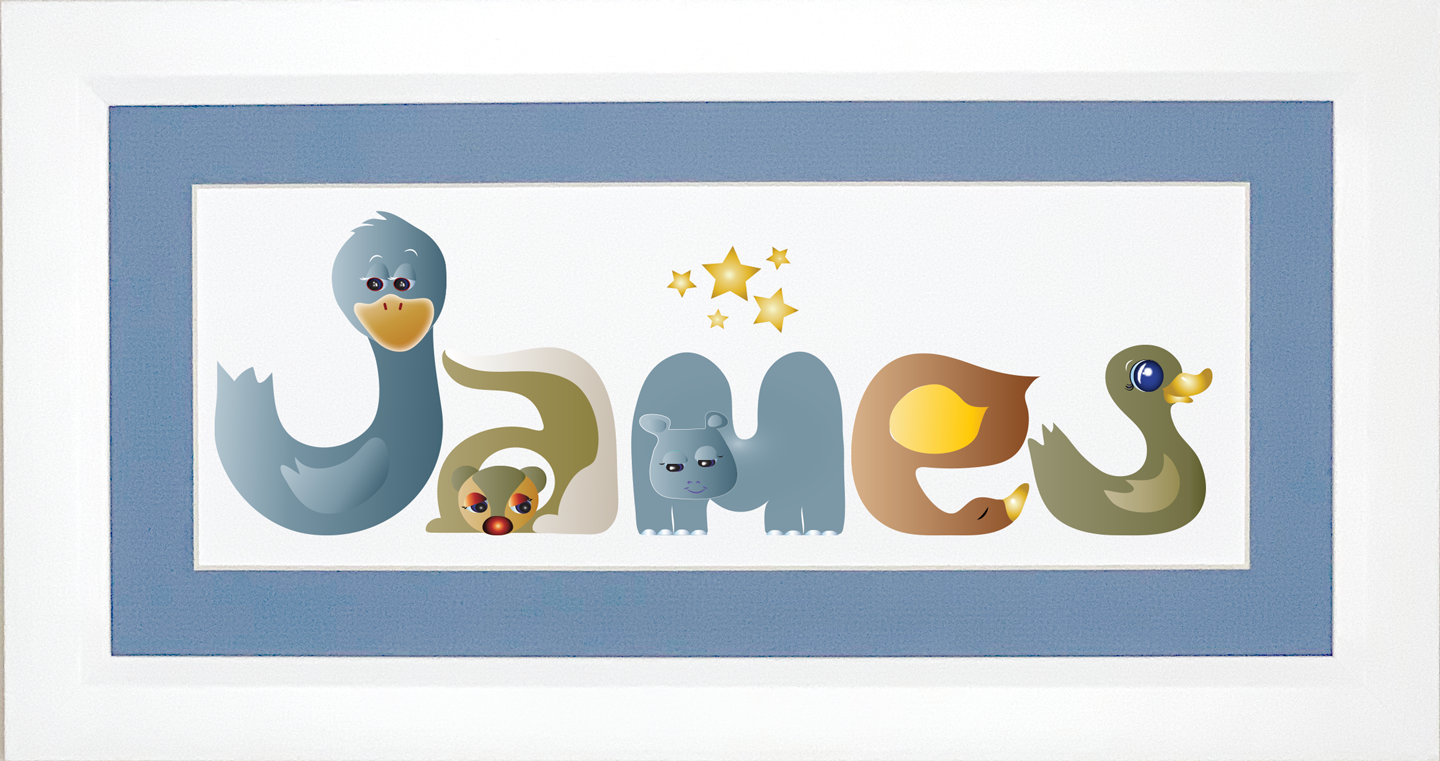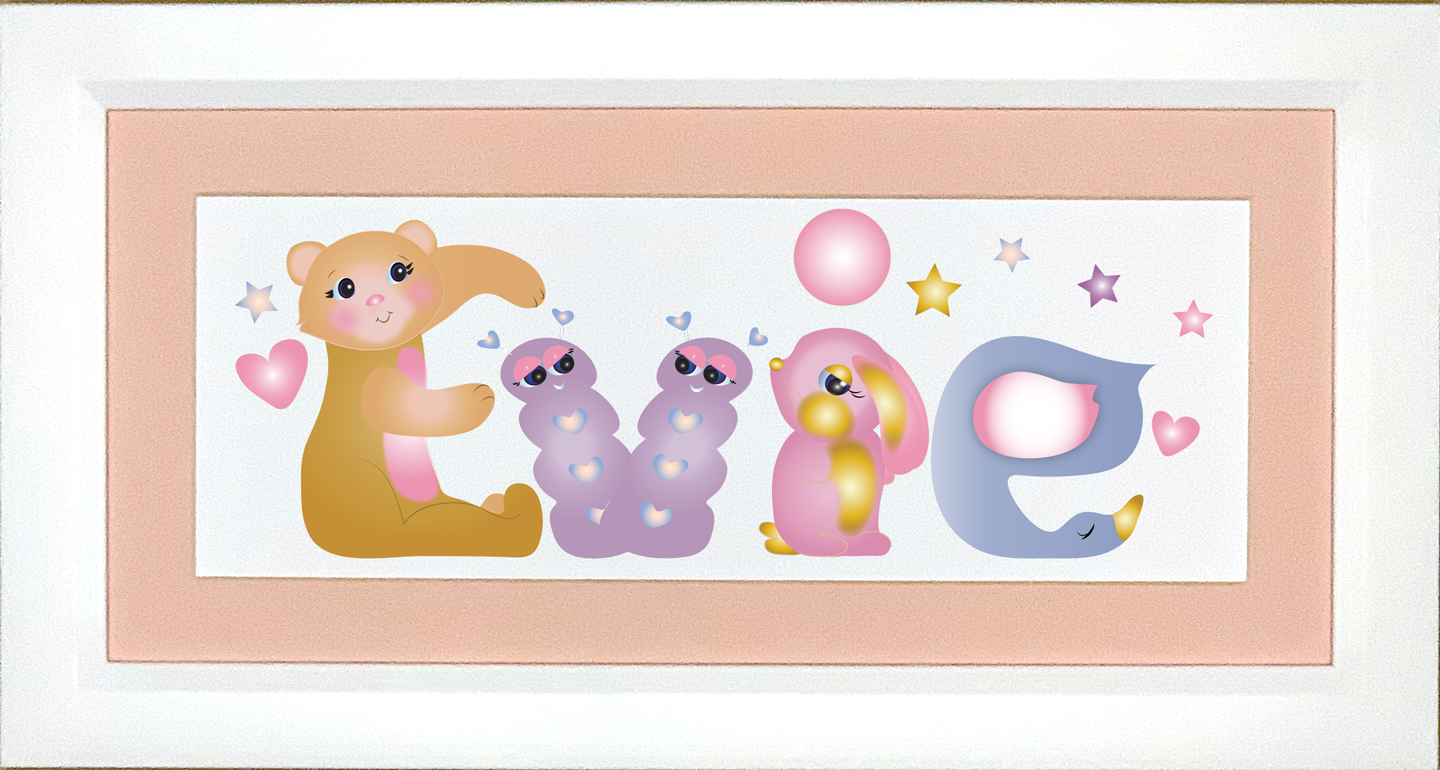 Framed Name Art
Beautifully framed and easily hung, each name is ready for display in clear shatterproof glass, very safe for your child's room.
11 mil photo matte paper embossed with rich colour pigment ink designs make each letter as crisp and beautiful as the child's name.
Artwork measures 7 x 15 inches.
Prices are listed in Canadian dollars. Shipping included.
ORDER NOW
Anna's Tips
This lightweight framed version of your little one's name is simple to put on the wall using our complementary hanger and he will have fun seeing his (or her name). We believe that every child is special and a gift from God, and it is our mission to honor that with our art. Thank you for your purchase!